Source: Greenpeace New Zealand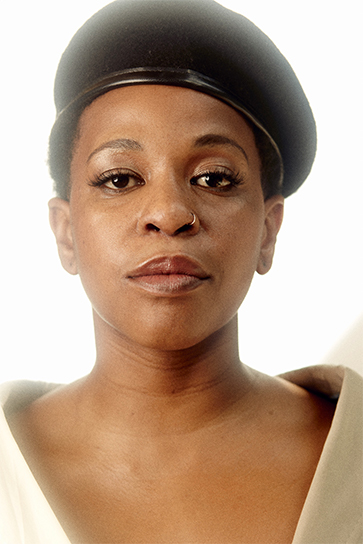 Making a case for community care and a connection to our roots.
Before the COVID-19 lockdown began in March, one of the things I had been interested in reconciling was self-care and the reality of the structures and containers that we exist in. It didn't matter how much meditation, face masks and affirmations I did or how deep I was willing to take accountability for my actions if the Karen's of the world had upholding racism on speed dial. 
In May, the video of police killing George Floyd went viral which caused the Black Lives Matter  protests in the USA to ripple across the globe. Here in Aotearoa, the first Black Lives Matter protest was held on Monday the 1st of June and saw thousands marching for racial justice in the USA, Arms Down New Zealand (including highlighting the ways in which the police treat Māori and Pasifika) and for black and indigenous lives around the globe. 
The Tree of Life – connection to our roots
After the Auckland protest, one of the things I found interesting was how for some a protest is an event they attend to show solidarity while for others it's a way of life and being alive is a form of protest. I also thought about the aftermaths of protests for those two groups, while one group mostly made up of white and non-black allies has shown up to stand up, life resumes to some semblance of normalcy. For the other group, black people of African descent and other people of colour (because we live in a racialised society), post-protest fatigue is real, PTSD from being triggered, anxiety from hypervisibility and economical consequences. I mean someone lost their job for attending the protest, in a collision of what I referred to as migrant tings: the precarious nature of employment byway of casual contracts that mean employers can abuse the fact that there's no allowance for time off and use it as an excuse to terminate said casual contract. 
Personally, I found myself restless and unable to sleep for five nights. I turned to Audre Lorde who in her essay 'Uses of Anger' reminded me that "anger is loaded with information and energy; it is an appropriate reaction to racist attitudes, as is fury when the actions arising from those attitudes do not change". I turned to the elders in my community who reminded me of the importance of rest and being in the sunshine. My sistar's echoed the same and told me they loved me. My partner reminded me of the home we were nurturing filled with truth, incense, books and two plants we just wouldn't give up on. I mean there's a rose quartz buried by the roots of one and if you find me on the deck spraying them with rose water in the morning, mind your business.
These plants we were nurturing weren't much different to the ways we nurture ourselves and in turn our communities and the world around us. As everything is in motion due to the law of vibration, we are nature and nature is us. We live in ecosystems that are natural and eco-dependent. The principles of Ubuntu that I was raised on meant that the statement "munhu, munhu nekuda kwevanhu" (I am because you are) was the foundation of how I lived life and interacted with people, the environment and animals. After all, a lot of new age sustainability solutions are how a lot of us grew up. Trust me when I say ginger, ice cream containers and plastic bags have transferable skills, I truly mean it!
I thought about the plant in my lounge and the tree of life, how the roots are the foundation and are influenced by the soil in which they are in. I thought about how our roots are influenced by how we treat each other and relate to each other. A lot of it usually stems from what we taught by our parents, what our cultures feed us and society's conditioning on our bodies. The soil is where plant gurus on twitter are telling us that we can put our tea leaves to fertilise the soil. The soil is also where we water the plants according to the type of plant they are. Some need more water than others and we don't question that, we understand it as a vital nutrient for this plant to grow and thrive. I thought about how the soil is where we do the healing, it is what we nourish ourselves with and the kai we digest whether as food, what we watch, what we read and what we listen to. The leaves on the tree and what blossoms is a manifestation of the type of soil the roots are in and the type of nutrients it has been fertilised with. Whether they are green or brown is very telling. I thought about how the leaves are how we see ourselves and how others see us, basically how life manifests.
The Circle of Life – the importance of Sangha/Community care
Then came the environment and the four elements, as Bonnie Duran shared in the teaching 'The Foundations of Mindfulness', all four elements: earth, water, fire and air internally and externally are the same, which for me was a wonderful reminder of interconnectedness to ourselves, the elements and what they represent to the trees and to the tree of life. The environment as the earth is how society treats us and we know the kind of earth or pot holder the tree is held in is important. The plant we have at home became ill because I placed it in a tight basket (because aesthetic) without anything to assist with draining the water I was pouring in. The first thing I did when I discovered the mold at the bottom of the basket, which was causing the leaves to brown was take the plant out of the pot holder, place it in another holder and take it outside to the sun. For us the sun element is what keeps us warm and keeps our internal fires burning. Outside the plant got some air and the air element for us is breathing and the source of life. 
I guess what I am trying to get at is we need to think about how we are experiencing each other in the same ways we think about how we experience trees in nature and plants in our homes and how they experience what we water them with. As Jo from Te Waka Rakau said during our introduction to koromiko in the rongoā wānanga I am a part of, "rongoā is not just something we do, it is what we live and what we are". When I think about rongoā I think about the medicine that is extracted from the plants and trees, how it tastes. I think about our rongoā as people when we experience each other, how does it taste? In the wananga we are also taught that each tree and plant has a mauri or vibration, I think about us trees of life: what is your vibration, what are the principles you embody and how do they show up in your life?
As I continue to rest and spend more time offline, I am reminded that the world has always been chaotic and that black lives have always mattered to me especially as a black African woman. While everything around feels like it's burning, I have to seek that balance, I have to root in soil that is tended to in accordance to what the environment is like. Are the conditions stormy, hot or just right? Right now they are hot, heavy and stormy, and this tree roots in rest, drinking water, spending time offline reading books and sitting in truth with those that make sure the soil I am resting in is watered.
What are you feeding your roots with? What is in your soil? What kind of pot holders are we for each other? Remember we are nature and nature is us. As we prepare for another protest this weekend, I want us to think about the environments we create especially after the protest. A lot of questions about what we do next fly around and my response to that is for us to actively question the environments we create for each other. 
Makanaka Tuwe is a blackity black digital snack who's area of research and interest is migration, identity and representation. A Cultural Producer and Curator of sorts she can be found doing numerous things all for the love of Africa, third culture kids and a kiki.